ESG ETFs: According to the WSJ, "This year investors have put a record $27.4 billion into ETFs traded in U.S. markets that say they focus on environmental, social and corporate governance, or ESG, practices, according to data from FactSet, doubling the size of the sector."
According to Elisabeth Kashner, director of ETF research at FactSet, asset managers have launched 31 ESG-related ETFs so far this year, nearly double last year's sum and bringing the total number of products in the U.S. to more than 100.
Part of the inflows to these funds is driven by fund performance from stay-at-home stocks and shares of other companies that have climbed during the coronavirus pandemic, said Todd Rosenbluth, head of ETF and mutual-fund research at CFRA.
Vaccine too cold: According to Gustave Perna, the army general who serves as Operation Warp Speed's COO, two trays of vials at two California locations reached 92 degree below zero, colder than the vaccines should be stored.
Pfizer has said its formula needs to be stored at 70 degrees below zero Celsius, the equivalent of negative 94 degrees below zero Fahrenheit. About 2.9 million doses are being distributed across the U.S. this week.
We hope this is a one-off situation, but we continue to monitor any logistical and distributionissues.
Crowdsourced Quant Fund: Quantopian, a Boston-based startup backed by billionaire Steve Cohen and venture capital firm Andreessen Horowitz with a free online platform for developing and testing algorithmic strategies, has shut down. The idea was that by offering everyone on the internet free access to data, tutorials, and tools, it could beat the market by picking the best quant strategies from the world's untapped geniuses.
Becoming a profitable investor is more than just amassing trading ideas, you need to then put them together in a profitable way and scale it if you want to do it in a fund structure with millions or billions of dollars. These are the main problems Quantopian faced – scale and structure.
What we're watching:
Good interview with legendary investor Charlie Munger: https://www.youtube.com/watch?v=btdqC1V8cgg
Tweets and Charts we like:
Why grifters grift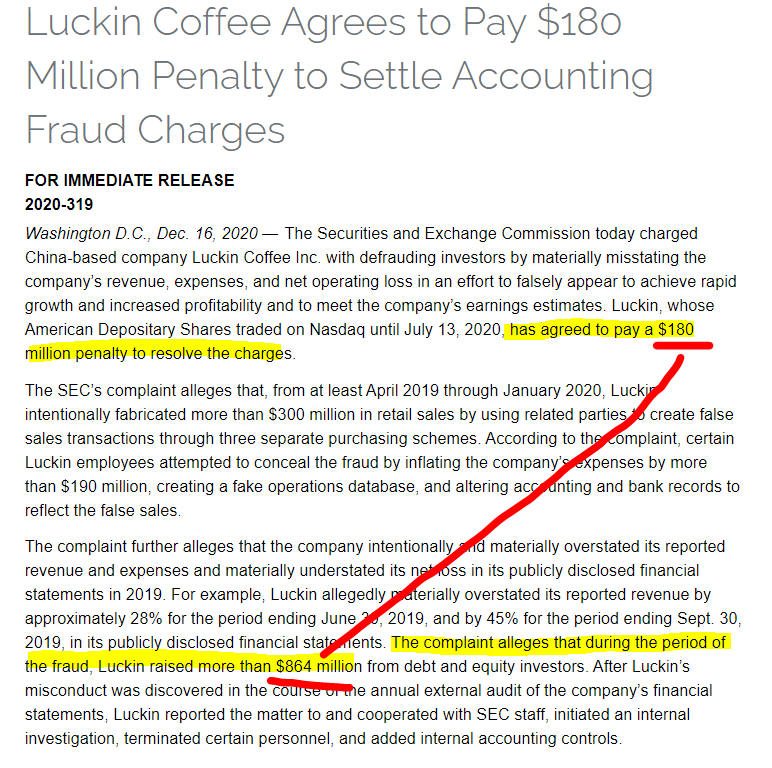 The interesting thing is that we don't see the same phenomenon in Europe and Japan, however they have demographic and in the case of the EU, competitiveness issues. Point is, P/Es don't necessarily have to be high because of low Treasury yields, there are certainly other effects
Fact check: True
Money managers overseeing $534bn are underweight cash for the 1st time since May 2013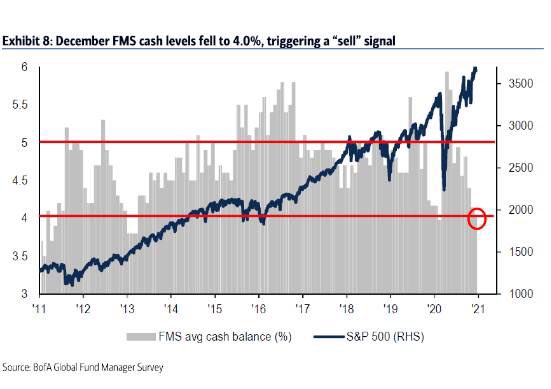 That's your millennialmkts update! Thanks for reading, if you like this content please consider following this blog and following us on twitter @millennial_mkts
Posts are not investment advice or endorsements.