Tech giants face new rules in Europe: According to the WSJ, "The European Union's executive arm proposed two bills Tuesday—one focused on illegal content, the other on anticompetitive behavior—that would empower regulators in some cases to levy fines of up to 6% or 10% of annual world-wide revenue, or break up big tech companies to stop certain competitive abuses."
The UK is also looking at pursuing new competition rules for online platforms. These bills don't mention a specific company, but we all know who the Europeans are interest in regulating. These two strands of legislation would amount to the largest potential expansion of global tech regulations in years.
One the the proposed bills, the Digital Services Act, would compel large tech platforms that reach more than 10% of the EU's population each month to agree to external audits and impose transparency requirements. Transparency is a vague word. The other EU bill, the Digital Markets Act, would ban certain behavior by what it may deem to be "gatekeepers", companies with European revenue of at least 6.5 bn Euros ~$7.9bn or a market cap of at least 65 bn Euros and which service more than 10,000 active business customers and 45 million active end users in the EU. Again, such arbitrary terms and figures.
Europeans can't create globally competitive tech (minus maybe Spotify can you think of a competitive European tech company?) but they sure can draft anti competitive legislation.
Another Decembers IPO: Online retailer, Wish has priced its initial IPO at the top end of a marketing range, raising $1.1bn. Wish is valued at $17bn on a fully diluted basis and the offering is the 31st on a US exchange to exceed $1bn this year.
According to Bloomberg, "With Wish, more than $20 billion has now been raised in IPOs on U.S. exchanges in December — a record for the month. The 2020 total is now more than $174 billion, also an all-time high, the data show."
First Trillion Dollar ETF: According to Bloomberg, "A Vanguard Group equity fund has become the first of its kind to eclipse $1 trillion of assets, a testament to the rise of index-based investing over the past three decades. Vanguard Total Stock Market Index Fund, which includes both a mutual fund and an exchange-traded fund, had $1.04 trillion of assets as of Nov. 30, company data show."
Flows will continue to ETFs from lower-fee providers like Vanguard and we expect to hear about a $2 trn ETF within 2-3 years, barring a significant market correction.
Tweets and Charts we like:
A lot of truth to this one courtesy of @alexbhturnbull
Incredible number of dollar value in outstanding Tesla calls courtesy of @Teutoburg1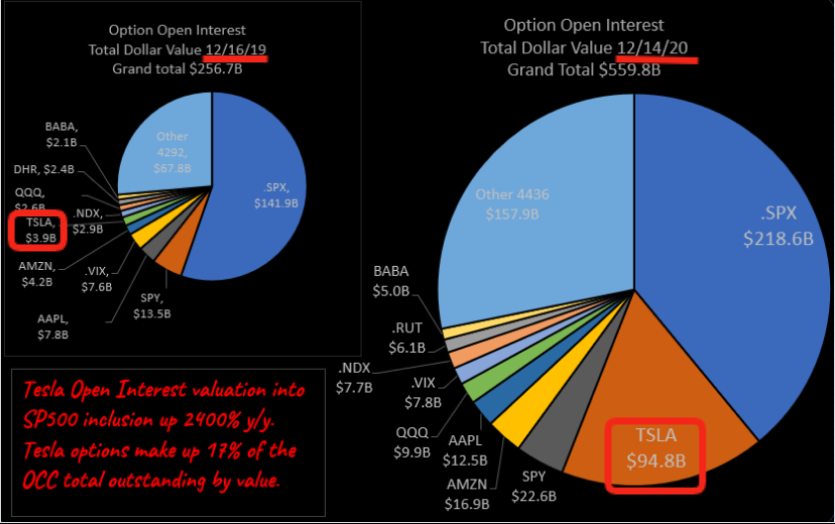 Another Tesla chart! courtesy of @jsblokland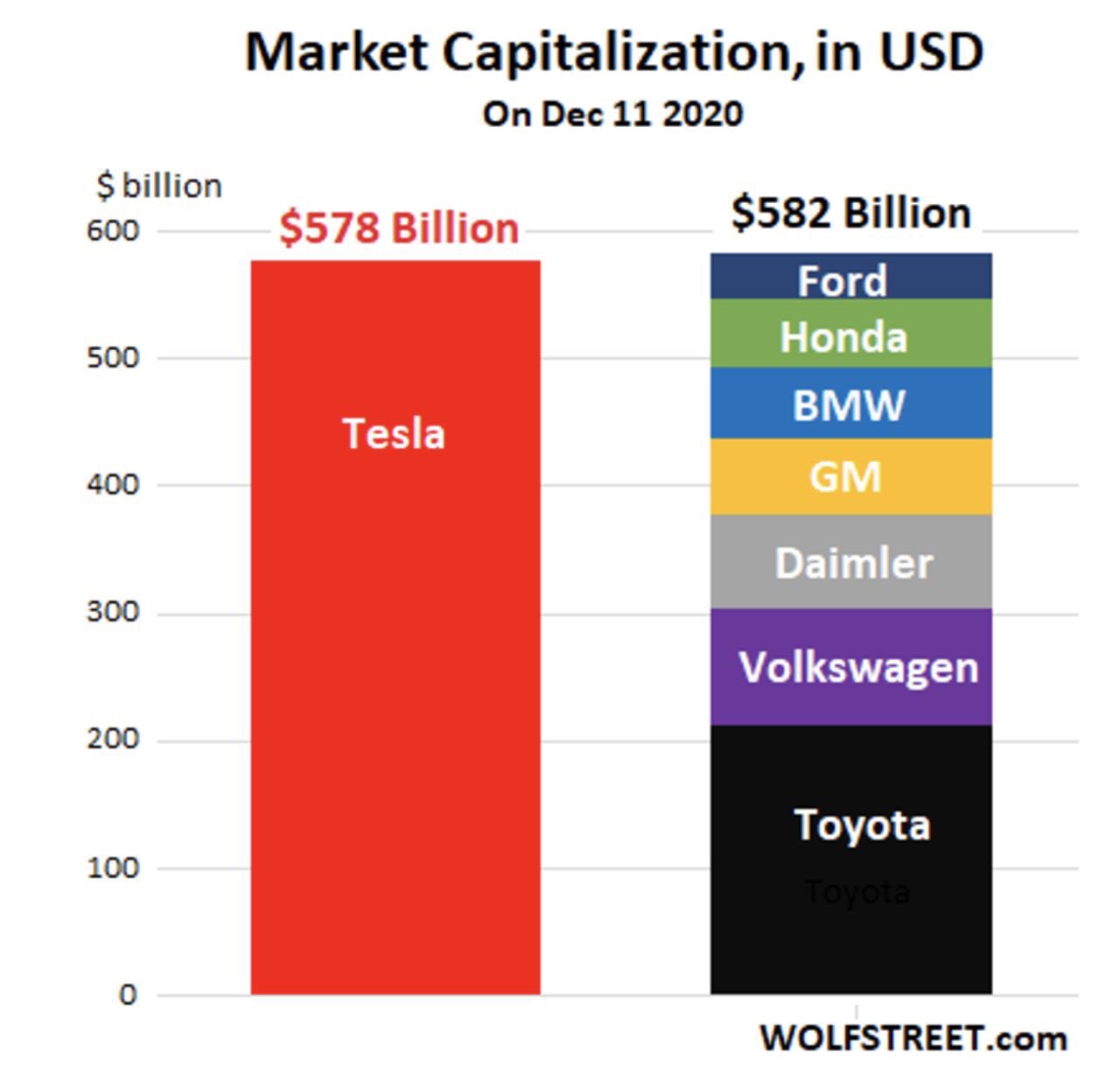 In response to European regulator pressure on American tech companies
You decide which phase we're in now.
Apple call activity has collapsed to the lowest since August 2019 – down 80% from this year's peak. Courtesy of @MacroCharts
Don't have much to say here other than the millennial classic, lol.
That's your millennialmkts update! Thanks for reading, if you like this content please consider following this blog and following us on twitter @millennial_mkts
Posts are not investment advice or endorsements.