Frothy IPOs – Airbnb and DoorDash are both set to start their IPO roadshows this week. Their IPO valuations are exceeding previous estimates with Airbnb seeking a range of ~$30B-$33bn, up from the expected $30bn. DoorDash is upping its target to ~$25-$28bn, higher than its original $25bn target.
Time will tell whether these roadshows will be successful or whether there will be investor pushback on valuations. The IPO market has been red-hot this year, with more than $140bn raised in 383 IPOs on U.S. exchanges, exceeding the previous full-year record set during the dot-com boom in 1999, according to Dealogic data dating to 1995. Speaking of IPOs, we will publish our valuation of a different company seeking an IPO in December later today.
Nikola – Per Bloomberg, "General Motors Co. scaled back a partnership
with clean-energy trucking startup Nikola Corp., scrapping a tentative deal to jointly build an electric pickup truck and replacing it with a non-binding agreement to supply hydrogen- fuel technology."
The new deal terms don't include GM taking an equity stake in Nikola and it drops the plans for GM to manufacture the Nikola pickup Badger truck. Nikola was down 26.92% on the news yesterday, but it maintains a $7.8bn valuation. Let us be clear, this company is worthless. They have no product, no technology, no real plans that pass the smell test. Their founder and ex-CEO resigned abruptly in September following a report by famous shorter Hindenburg Research and has yet to be found. Nikola's (we assume now former) Director of Hydrogen Production/Infrastructure is the ex-CEO's brother who's experience in infrastructure amounts to paving driveways and pouring concrete in Hawaii. Do we need to go on?
You can read the whole Hindenburg report here.
Moderna vaccine: Moderna applied on Monday for Emergency authorization of its Covid-19 vaccine to the FDA. The company asked the FDA to examine its data showing the vaccine is 94.1% effective at preventing Covid-19 and 100% effective at preventing severe cases.
Just to give you an idea of the reception, Dr. Paul Offit, a member of the FDA's vaccine advisory committee said, "This is striking … These are amazing data." Not to be outdone, Moderna's Chief Medical Officer Dr. Tal Zaks said, ""It was the first time I allowed myself to cry .. we have a full expectation to change the course of this pandemic." Moderna rallied 20.24% on the news, which is strange because this was expected. Julianna Tatelbaum from CNBC says:
Also, Pfizer's first 'mass air shipment' vaccine arrives in the US.
Tweets and Charts we like:
Crazy month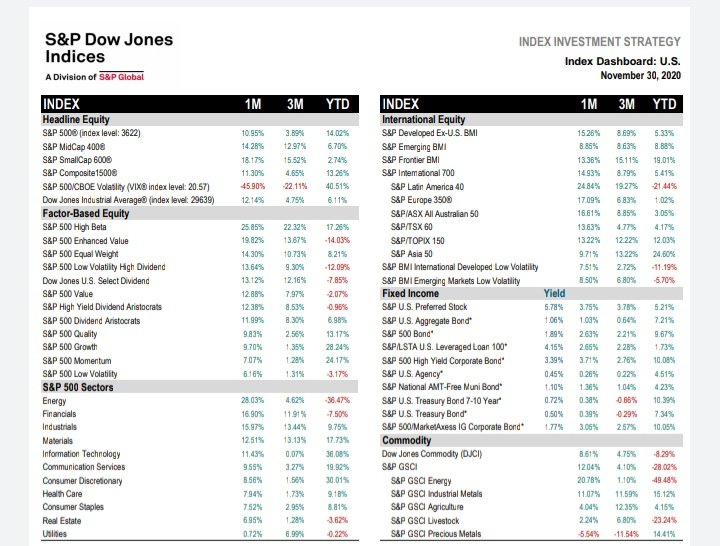 Amazon hired an army the size of Napoleon's when he invaded Russia
Buffet on short selling: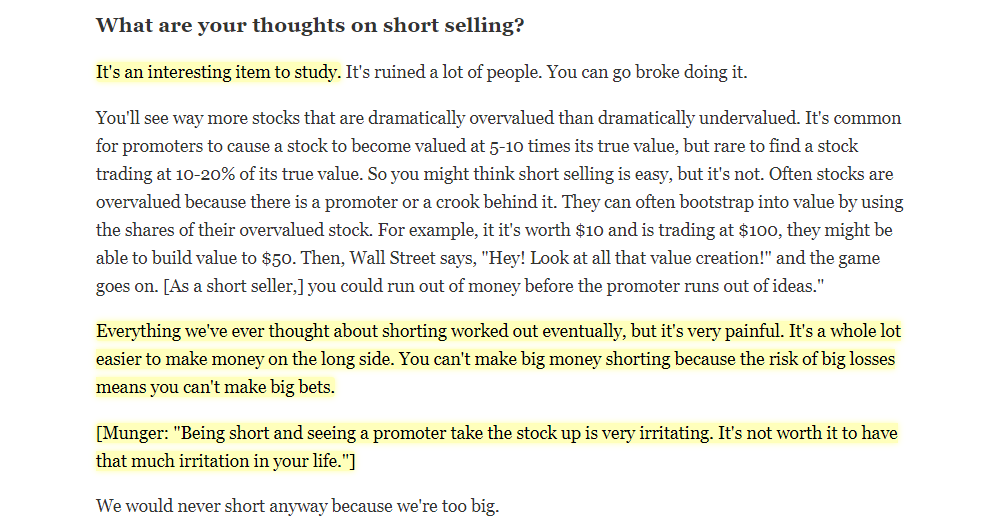 For you traders out there …
The Clorox vs the Amazon and Zooms of the world ..
That's your millennialmkts daily debrief. Thanks for reading, if you like this content please consider following this blog and following us on twitter @millennial_mkts
Posts are not investment advice or endorsements.