Night Owls trading: Buying the SPDR S&P ETF at the market close in New York and selling it at the next day's open has historically yielded a better return than buying the ETF at market open and selling at the same day close. Most risk events such as news, earnings, analyst upgrades/downgrades, etc. takes place outside of normal trading hours, leading to the performance we can see in the chart below.
However, 2020 has been a year unlike any other, and this phenomenon has only just started to work again thanks to the recent vaccine rally. Paul Hickey, co-founder of Bespoke Investment Group, spoke to Bloomberg and said, "Holding the market overnight this year was a very risky trade. A lot of the uncertainty is behind us. Investors willing to take the risk to hold the SPY for 17.5 hours are again being rewarded more."
Carnival can't get enough: Like an addict that just can't get enough, Carnival has returned to the bond market to raise more cash. Per Bloomberg, "Carnival, which earlier this year raised almost $9 billion
by issuing bonds and loans backed by its idled ships, is planning to price the equivalent of $1.59 billion of unsecured notes in dollars and euros by the end of the week" The fact that this is an unsecured deal, with no collateral is what's so important as this is the first deal with no ships backing the deal as the company continues to burn close to $500mm/month. This deal tests the credit market rally and the market's appetite for riskier debt. We can safely say credit markets are wide open for the riskiest of issuers.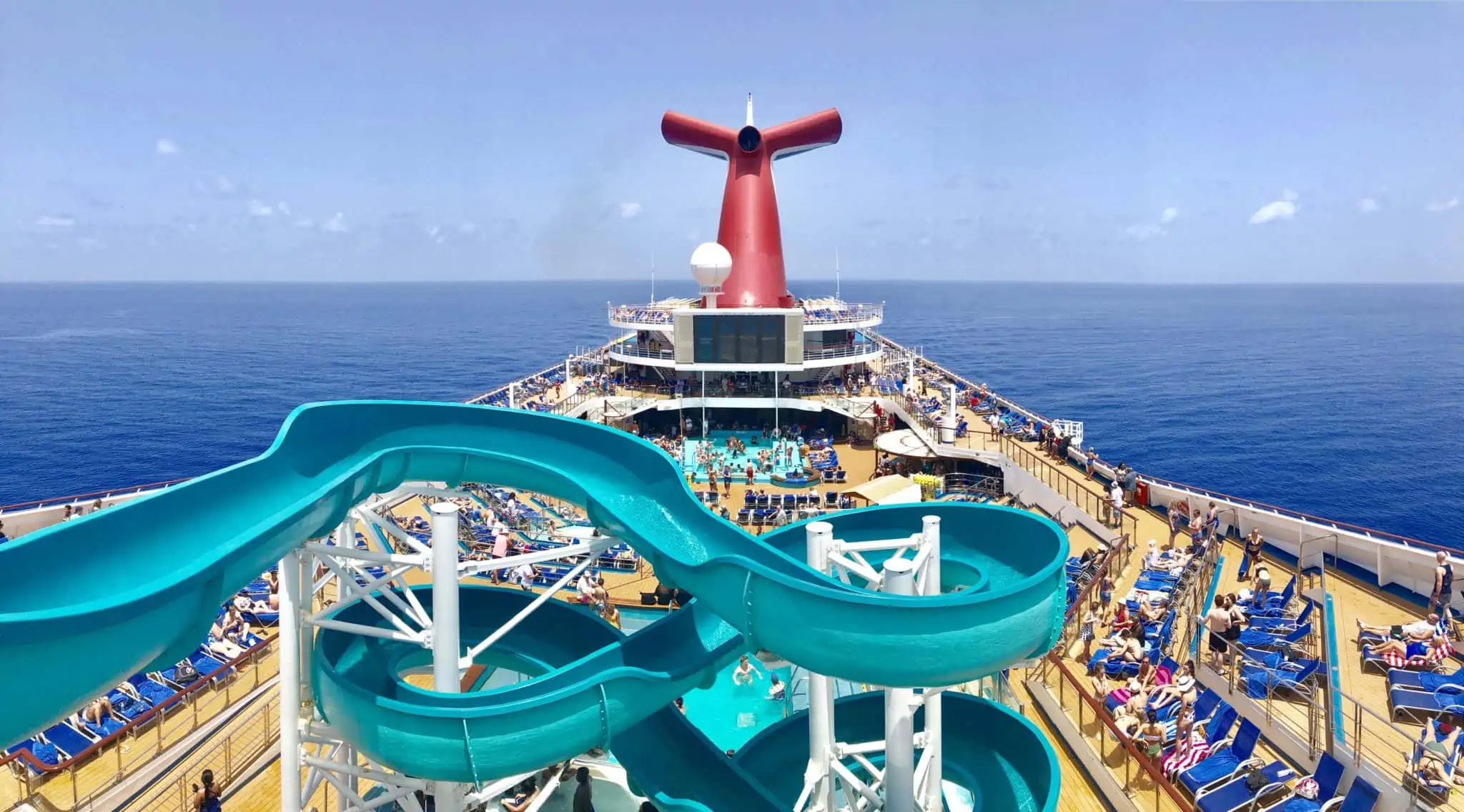 Cruise Ship Valuations: We do a similar valuation exercise to that of airlines from Wednesday. As we can see, cruise lines are more discounted compared to history when compared to airlines. The average Enterprise value recovery is 79% for the top 3 cruise lines, a 2x EBITDA multiplier discount.
This signifies the belief that the cruises will take longer to bounce back than airlines after a vaccine is fully distributed. Most sell-side estimates have a ramp-up time of 6-8 months for cruise companies to be fully operational, and they additionally don't expect a full return to 2019 levels until 2024. However, given the higher discount, the upside on cruise names is implied to be higher as well. That's the type of risk that pays when it works out. *Note* This valuation is before the most recent CCL debt raise and equitization of the convertible bond to equity. The bond convert is a wash, as it's value dilutes to equity and does not affect the EV calculation.
Energy doesn't care about politics: There is a popular myth, touted by Energy executives, that energy companies perform better under Republican administrations. However, there has been arguably no administration more punishing to energy shareholders than the Trump administration. $XLE is down close to 50% under the Trump admin, and $XOP is down close to 67%. Both ETF's enjoyed their highs in the Obama years, although admittedly tracked down in his final two years.
XLE is an ETF that is dedicated to correspond to the performance of companies in the Energy Select Sector index, with Chevron and Exxon making up 50% of the ETF currently. XOP is an ETF that tracks the S&P Oil & Gas Exploration & Production Select Industry Index, with gas and shale plays being the primary constituent companies.
A tale of two retailers:
L Brands: Bath & Body Works sales grew 55% year-over-year (y/y) and Victoria's Secret sales stabilized to be down -14% y/y as ecommerce gains were offset by in-store declines. BBW margins increased with merchandise margin rates up significantly due to improved inventory management and lower promotions. Management noted that digital revenues grew 42% for Victoria's Secret.
Macy's: Net Sales for Macy's were down 21% and the margins decreased another 4.4%. Within this, store sales declined ~36% Y/Y and digital sales grew 27%.
This is the story for Brick and Mortar retailers – can ecommerce presence be grown quickly enough to offset in store losses. The pandemic accelerated the ecommerce trend and we can now clearly see the dichotomy of winners and losers. LB Brands was able to execute on their online presence, while Macy's has yet to do. As an aside, I bought a coat off Macy's but returned it in person. Is this ecommerce revenue and an in store contra revenue account? Not sure, that's a question for Macy's corporate accounting team while they still have a job.
Chase Consumer Card Spending Tracker: JP Morgan is saying that card users are exhibiting the same type of spending behavior as in March – spending more at discount stores and for groceries, while spending less on entertainment and eating out. They note that these swings in consumer behavior are less pronounced than the suddenness experienced in March/April. They also note that there was a notable boost on November 11, traditionally "Singles Day" in China. Regardless, we are close to achieving flat y/y consumer spending according to their metrics, compared to -40% at the peak of pandemic fear.
Tweets and Charts we like:
Cash is King: Companies Goldman thinks will improve Free Cash Flow over the next 2 years:
Cutting Losses: Companies Goldman thinks become Cash FLow positive next two years:
Travel Demand won't reach 2019 levels until 2024 according to airline management.
If the S&P 500 gains hold through the end of the year, 2020 will have seen the largest intra-year drawdown that finishes the year with a positive return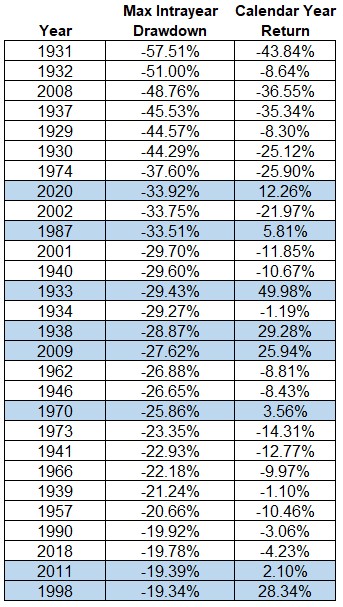 Fewer fund managers are overweight cash than at any time since 2015.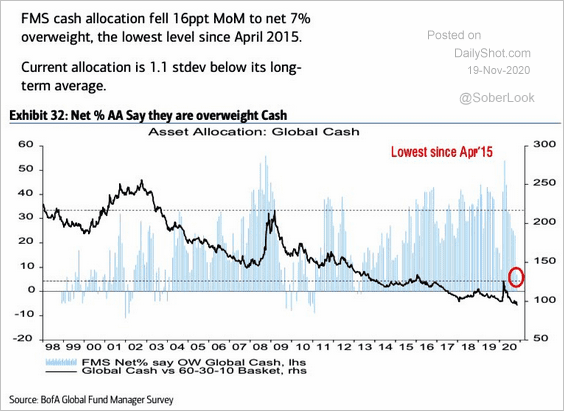 Tesla is more valuable than Walmart
That's your millennialmkts daily debrief. Thanks for reading, if you like this content please consider followin this blog and following us on twitter @millennial_mkts
Posts are not investment advice or endorsements.