Is the economy rolling over?: Some real-time economic indicators are showing an economic slowdown. Restaurant Booking continued its decline in the US after its post-Covid peak in September. Seated diners also decreased globally and especially in Europe in November.
AirBnB searches are also declining in Europe, Japan, Brazil, the UK, and the US.
Will manufacturing remain strong: A relatively low historical low level of inventory-to-sales ratio in manufacturing and trade says yes. With a ratio of 1.32, this signifies that manufacturers aren't buried under a glut of inventory and can continue to create output at a high level, given that demand orders continue to come in at the same or increased levels. For reference, inventory-to-sales ratios peaked at around 1.7 earlier this year due to a decrease in order demand, but manufacturers have been able to quickly readjust.
Further signs of manufacturing strength is commentary from large-cap capital goods companies the last two weeks. They indicate that on the supply side factories will continue to run, but also are able to adapt quickly to changing conditions. On the demand side, they indicate a gradual improvement or steadiness in forecasted orders.
Vaccine Update: There is light at the end of this tunnel, however, as Moderna released the results of its MRNA vaccine, and as expected they are excellent, as well as shelf-life information for distribution of its vaccine. (link) (link)
Phase 3 met statistical criteria of 94.5% efficacy, which is incredibly high
Moderna intends to submit for an Emergency Use Authorization (EUA) with U.S. FDA in the coming weeks and expects the EUA to be based on the final analysis of 151 cases and a median follow-up of more than 2 months
Vaccine now expected to remain stable at standard refrigerator temperatures of 2° to 8°C (36° to 46°F) for 30 days, up from previous estimate of 7 days
Shipping and long-term storage conditions at standard freezer temperatures of -20°C (-4°F) for 6 months
Assuming an R0 (pronounced "R naught," is a mathematical term that indicates how contagious an infectious disease is) of 2.5, it would take just over 60% vaccination coverage to achieve herd immunity. That may be feasible over the course of 2021.
Vaccines currently in phase-3 trials are only meant for adults, including the elderly and early data from Pfizer/BioNTech has suggested an efficiency of over 90% and the Moderna results released just this morning. Next we should likely hear from AstraZeneca over the coming weeks. Early stage vaccine trials currently in phase 3 have been largely effective in individuals between age eighteen and fifty-five.
Most vaccines currently in phase 3 will require two shots. An exception is the vaccine by Johnson and Johnson, which is expected to be a single-shot vaccine. people might need injections at regular intervals as is the case with flu vaccines. A study from Imperial College London highlighted that the proportion of people in England with antibodies dropped by more than a quarter in the space of three months.
Guitar Center: Guess no one has been learning how to play guitar during the lockdown. "Guitar Center Inc., the largest musical instrument retailer in the U.S., is finalizing terms of a bankruptcy with support from the majority of its creditors, according to people with knowledge of the plans. The company could file for Chapter 11 bankruptcy as soon as this weekend with a pre-packaged plan. Guitar Center's heavy debt load and financial pressures date back to a 2007 deal by [private equity firm] Bain Capital that took the firm private for $2.1 billion." Guitar Center skipped interest payments on its 2021 and 2022 bonds, and this is almost always exclusively done to work out terms with bondholders and creditors while retaining liquidity.
Against the Robinhood Herd: Robinhood traders are literally memelords who chase popular stocks that have extreme performance. Remember the trading of now bankrupt Hertz? Bloomberg reports, "When Robinhood users pile into a stock in large numbers, the average excess return on the day surges to 14%. But this is followed by a reversal of nearly 5% over the subsequent month, a new paper found."
Herding into single positions after violent movement increases the chances of and exacerbates big market reversals. The authors of the paper, including behavioral pioner Terrance Odean continue, "Robinhood users are more subject to attention biases … The combination of naïve investors and the simplification of information is associated with herding episodes." Don't be caught chasing when the tide comes out, millennials.
Doordash: "DoorDash Inc., the biggest U.S. food
delivery company, is seizing on the pandemic-fueled boom in
demand for meals brought to your door, as well as investor
exuberance over new stock listings, with its filing Friday for
an initial public offering." according to Bloomberg News.
What's most surprising in the prospectus is a profitable quarter – "The prospectus reveals a sharp jump in revenue this year
and more surprisingly, a profitable quarter. The company, in its
filing with the U.S. Securities and Exchange Commission, listed
the size of the offering as $100 million, a placeholder that
will likely change when terms for the share sale are set later.
Private investors valued DoorDash at around $16 billion in June."
What we are watching:
More Moderna vaccine news and commentary.
Tweets and charts we like: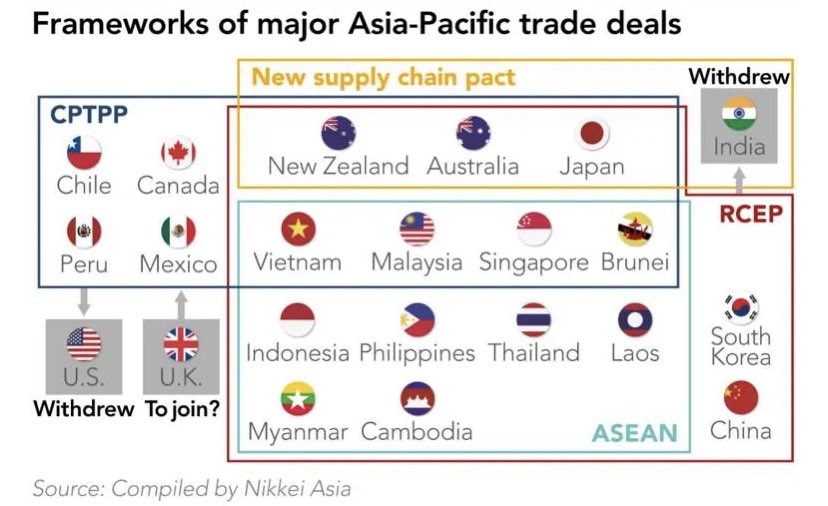 That's your millennialmkts daily debrief, thanks for reading and good luck!
Posts are not investment advice or endorsements.