Covid Cruises: In one of the least surprising developments of the pandemic, "five people aboard the SeaDream 1 cruise ship have tested positive for Covid-19, the ship's captain said in an announcement, … SeaDream 1 is the first cruise vessel to resume sailing in the Caribbean since the start of the pandemic." (link) The ship was carrying only 53 passengers and 66 crew, followed testing protocol, and yet there is an outbreak on-board. Cruise companies are planning to welcome thousands of passengers on board for sailings as soon as early next year, you can draw your own conclusions. On a related note, you can volunteer for trial test cruises where cruise companies work out the kinks on sailing during a pandemic here. (link)
Wall St Bullish Call: Goldman Sachs, one of the more bullish Wall St shops throughout this pandemic, has shouted from the mountaintop, "There will be growth in the spring." They continue, "The economy is likely to reaccelerate next spring as mass immunization fully reopens the high-contact consumer services that account for most of the remaining output gap." This coincides with our Covid dark winter theme on yesterday's debrief. Once this dark winter, is over, however, flowers will begin to bloom and people will begin to be vaccinated. This mass immunization program will reopen the high-contact consumer services that are currently bogging down the economic recovery.
However the biggest assumption in this bull call is when GS says, "We expect a further $1tn fiscal stimulus package, some of which might pass in December during the lame duck session of Congress and would otherwise pass in early 2021, in time to boost disposable income in Q1."
Death of the 60/40 Portfolio?: Perhaps the most famous personal finance allocation, the 60/40 portfolio, 60% in stocks and 40% in bonds, to smooth out the stock market's volatility and still meet retirement goals, is nearing its end. JPMorgan Asset Management is cutting its projections for returns over the next decade and signaling more pain for 60/40 allocations that have long formed the bedrock of traditional portfolios. "Such a balanced approach will earn 4.2%, down from 5.4%, in coming years, according to the $2.3 trillion fund manager" reported by Bloomberg News.
The reason is primarily due to historically low rates on bonds (JPM even goes as far to forecast negative inflation-adjusted returns across almost all developed country sovereign bonds) and elevated valuations in US large cap stocks, especially FAANG and tech stocks. High valuations signify future returns have been pulled forward and concurrently, future returns will be lower.
What does JP Morgan suggest to do in this environment that they are forecasting? They recommend allocating to alternative assets like Private Equity, and Property & Infrastructure. These are more opaque investments and difficult to access for the retail investor, but you can buy the stocks of alternative asset managers like Blackstone $BX, KKR $KKR, and Brookfield $BPY $BIP among others if you subscribe to JPM's view.
Instagram Shop: A favorite millennial pastime, Instagram, released a new update yesterday with the biggest change being the Shop tab. "Today we're announcing some big changes to Instagram – a Reels tab and a Shop tab. The Shop tab gives you a better way to connect with brands and creators and discover products you love .. With the Shop tab, we're making it easy to get inspired by creators you love, shop on Instagram, and support small businesses. You can find personalized recommendations, editors' picks curated by our @shop channel, shoppable videos, new product collections, and more." (link)
We personally won't be buying anything through Insta Shop anytime soon as we have millennial student loans to pay, but it seems Zucc and co at $FB can do no wrong in terms of monetizing social media. They 100% purposefully placed the Shop tab where "Likes" used to be because instead of studying how to put an American on Mars, today's nerds are studying where you're conditioned to tap on your phone the most. We digress. Let's see if Instagram Shops is another genius revenue-generating move or a dud.
Significance of Monday move: In less than one week, investors have cleared two key hurdles: US election event risk (no markets don't care what Trump's tweeting) and uncertainty over the vaccine timeline. These events marked the beginning of a return to conventional risk, not pandemic and election risk. What followed? A 15 Sigma event in momentum stocks, in other words something that should only happen … take a deep breath and say this with us .. 0.0000000000000000000000000000000000000000000000000002% of the time, according to Bloomberg calculations using historical return data. For those of you counting, that's 51 zeroes after the decimal point.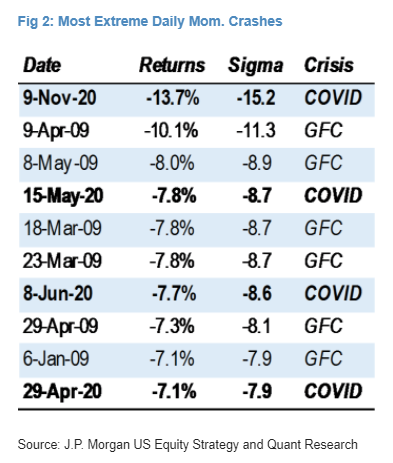 Melania Concedes: On the official White House events website, Melania Trump seems to have conceded the race.
Politics aside, ignore Trump's rhetoric. Markets don't care. (link if it's still up by the time you read this)
What we are watching:
"Powell said he expects that more policy help will be needed from both the Fed and Congress." But what if that help from Congress doesn't come in time due to the gridlock politics in Washington? Congressional stimulus is looking increasingly unlikely with no meaningful progress in weeks. Assuming no additional immediate stimulus until after Biden is in office, we think it's increasingly likely the Fed once again takes leadership and acts first if real-time economic indicators deteriorate rapidly due to the virus surge. Here's what scares Jerome Powell.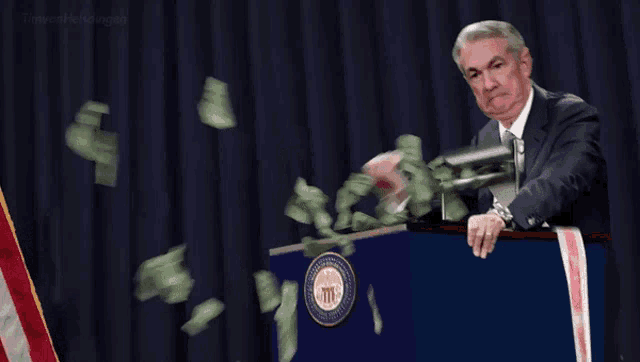 Tweets and charts we like: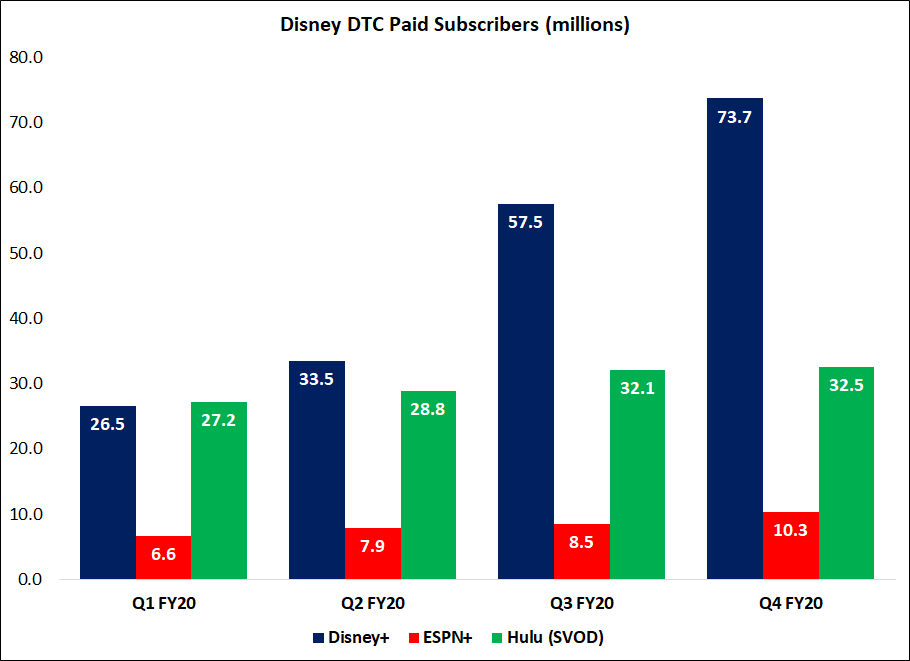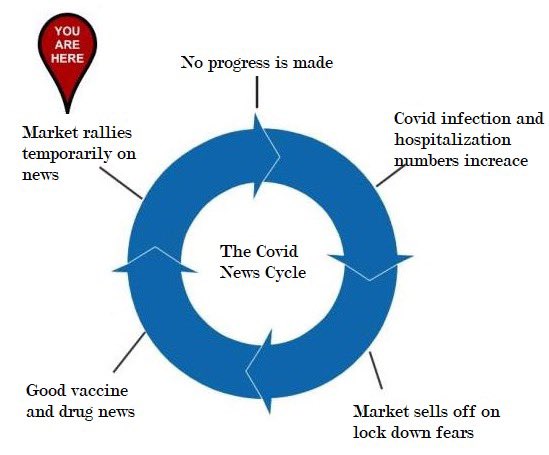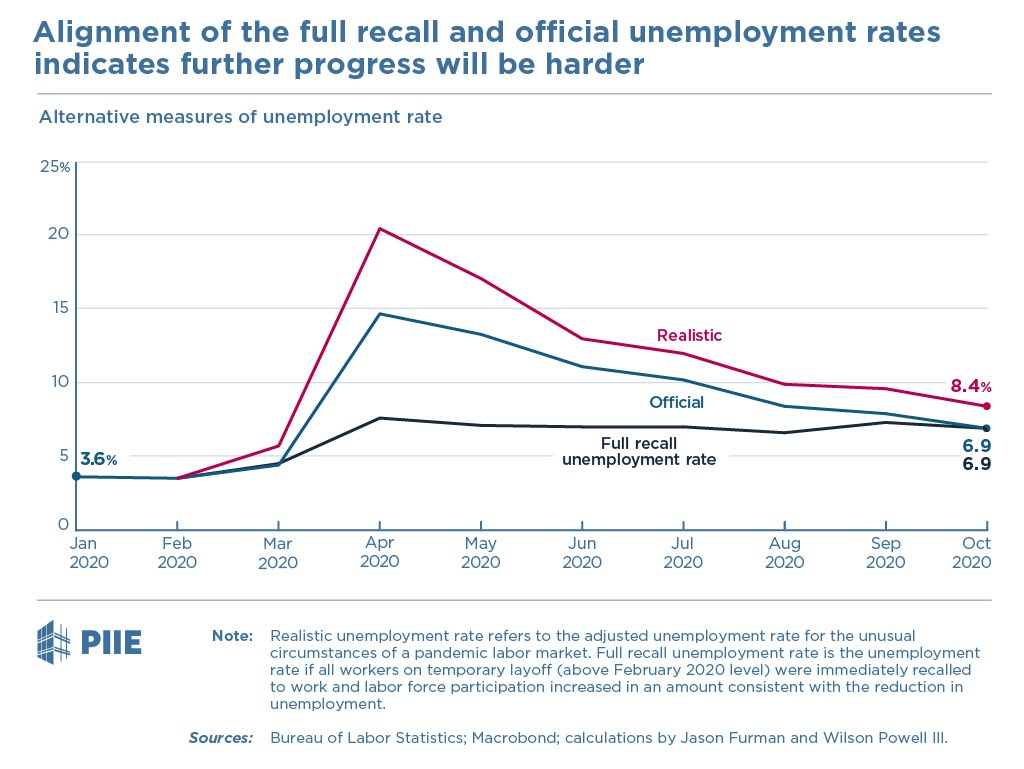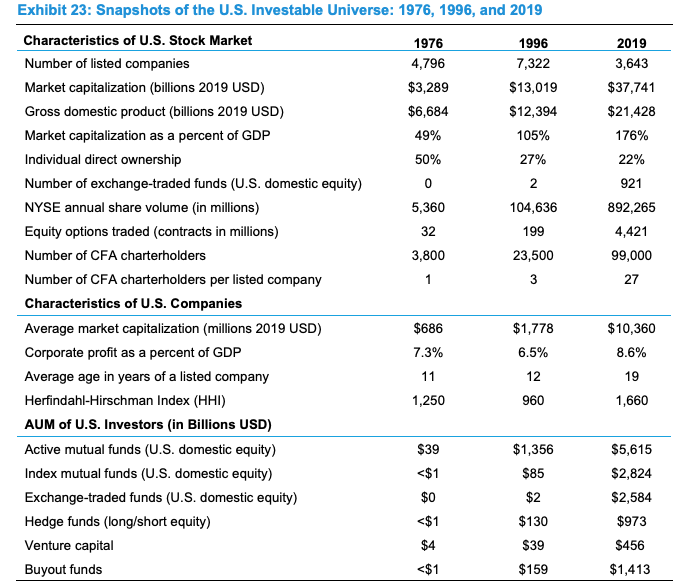 That's your millennialmkts daily debrief, thanks for reading and good luck!
Posts are not investment advice or endorsements.